Remove and replace drive shaft with clutch housing
Step 1) Undo air cleaner cover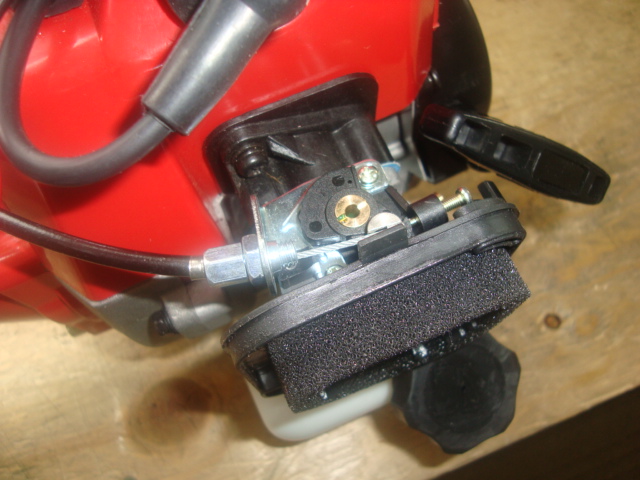 Step 2) Hold in throttle trigger, block carb cam with fingers, and release throttle trigger. Cable end should pop out of carb cam seat.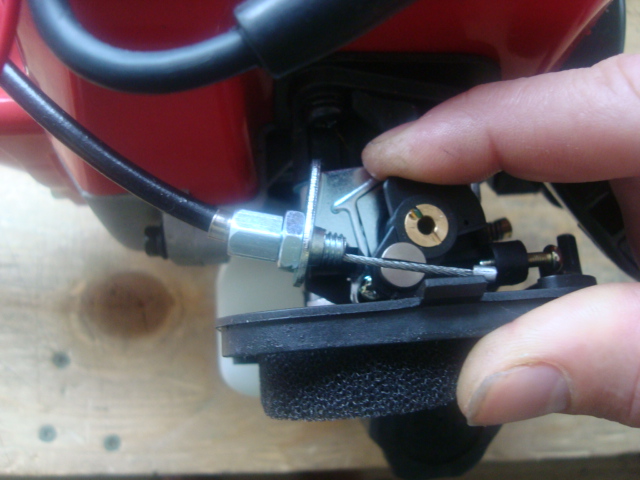 Step 3) Remove cable from seat.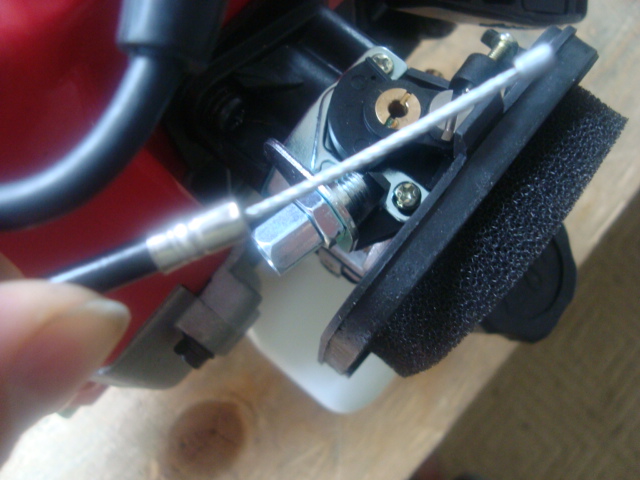 Step 4) Undo Wire leads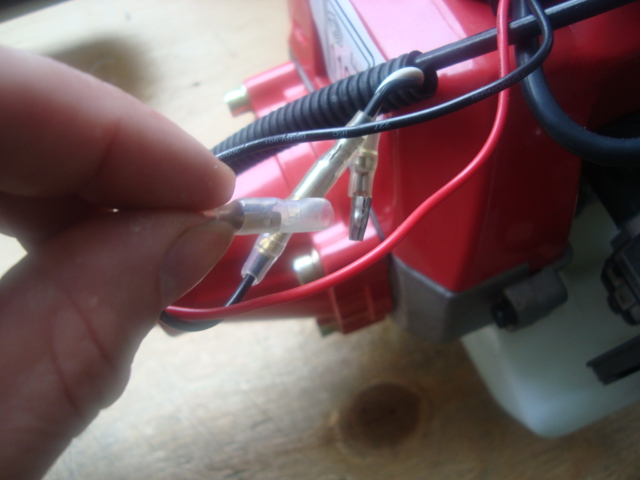 Step 5) Undo 4 bolts holding cone shaped drive shaft to engine and remove. Use leverage if bolts are tight. Make sure to keep hex key firmly seated in bolt head. No gasket exists here.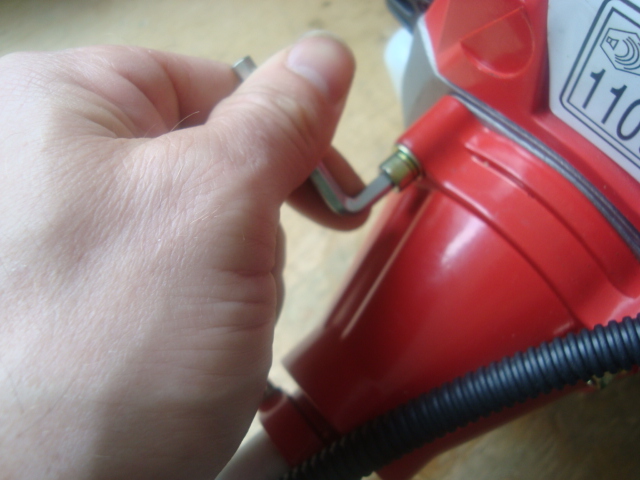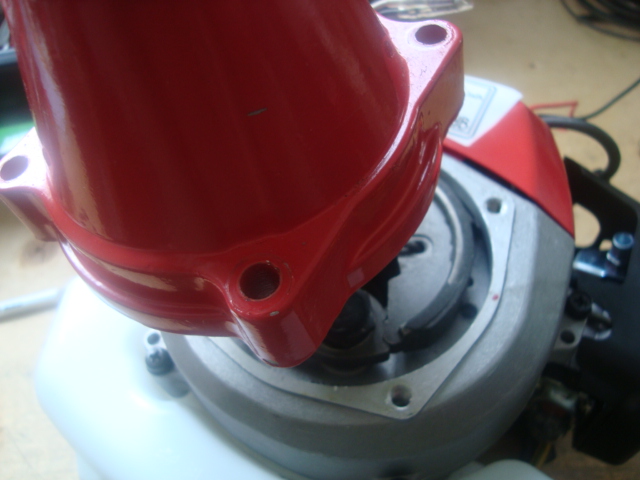 Replace with reverse procedure.